$500,000 for Charities, Not-for-Profits and Community Groups in 2022
In 2022 we're giving $500,000 in Grants to Charities, not-for-profits and community groups.

This Grants Round we're distributing $110,000 to the #60 Charities with the most votes in the following categories:
$14,500 to the Top #10 USA Animal Charities
$7,750 to the Top #10 Canadian Animal Charities
$4,500 to the Top #10 USA and Canada Community Charities
$25,500 to the Top #10 Australian Charities
$16,500 to the Top #10 New Zealand Charities
£14,000 to the Top #10 UK and Irish Charities
Vote and support the charities you love today and help them share in $110,000 in grants on June 30th.
June 2022 Grants Round
Vote once a week and donate to your favorite charity whenever you want - we add an extra vote for every $1, even more for regular giving.

Or chip in a few $'s and MyGivingCircle will feature them to get more votes and supporters.
$50 one-off donation = 50 Votes.
$50 regular giving = 250 votes (50 votes x 5) + 50 extra votes every month.
$20 pay to feature = 2,000 featured views to get more votes and supporters.
USA and Canada Community Charities Grant is closed.
USA and Canada Community Grant Prizes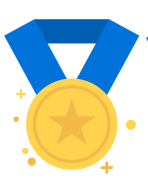 We are the leading non-profit patient advocacy organization, dedicated to improving the lives of children, adults and families affected by SYNGAP1. Our international outreach for Syngap children gathers critical information needed to drive research towards more immediate therapeutic solutions. Our goal is to improve the quality of life for people...
We are committed to elevating pten hamartoma tumor syndrome awareness and accelerating pten research. You can help us promote cancer prevention and improved quality of life for our autistic children and adults.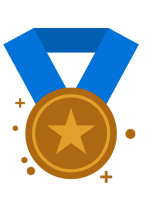 We are based out of NJ and have been a non profit for 10 years. We started off providing build a bears for kids in the hospital or going through any difficult time. To now being a huge part of the Ronald McDonald House-Southern NJ location and providing blessing bags...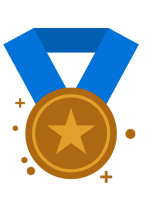 CURED Educates, Raises Awareness, Advocates and raises funds to aid in medical research for all those patients suffering from Eosinophilic Diseases. CURED is an all volunteer charity and donates 100%...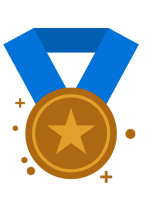 CDH International raises awareness, funds research and support patient families affected by Congenital Diaphragmatic Hernia in 70 countries.
Here is a little background on my organization. The Free Medical Clinic of Aiken County was formed to serve those in need of healthcare in 1988 and started doing business as Community Medical Clinic of Aiken County (CMCAC) in 2007. We provide a medical home for Aiken County residents that...
High & Mighty provides equine-assisted services to people of all abilities, enhancing physical, emotional, and spiritual well-being. Our participants include children and adults with physical and emotional disabilities, combat veterans, underserved youth, elder communities, school groups, and more. One participant who uses a wheelchair has this to say:"Regardless of having the...
HopeSpring Cancer Support Centre provides psycho-social support to people affected by cancer.
HomesNOW! is a 501(c)(3) non-profit organization created in June 2017 with the goal of Ending Homelessness, one person at a time . HomesNOW! has no paid staff and is made up entirely of volunteers. We are funded through private donations from people like you. We support the Housing First model....
Aspetuck Valley Rugby Club (AVRC) is a 501(c)(3) charitable athletic organization dedicated to the development of the sport of rugby football, the personal growth of young men and women and support of our local community. AVRC relies on a combination of Corporate Sponsorship, Fundraising and Volunteerism to keep Player Registration...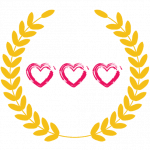 Our mission is to lead communities towards a brighter more hopeful future using access to sustainable clean water and sanitation as the gateway to liberation, health and purpose.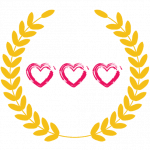 Finding the cure to Ewing Sarcoma and empowering all types of pediatric cancer patients, both children and adults 18+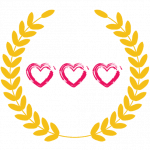 Wildland Firefighter Foundation's main focus is to help families of firefighters killed in the line of duty and to assist injured firefighters and their families. We honor and acknowledge past,...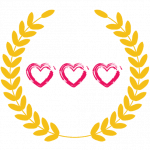 Our Collective was created in 2020 from the community, for the community, and allows us to assist those who need it most, without judgment. We run a number of programs in the tri-city area including our Outreach Program (connecting with the homeless street-level to provide food and basic necessities); Little...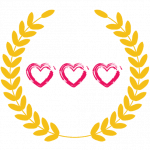 Standing in the gap for our Military Community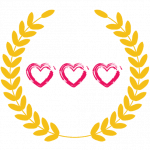 Gems for Gems is a registered charity with a mission to end the cycle of domestic abuse through empowering and educating survivors through four initiatives; 1) The Gems for Gems Scholarship Program offers a way to create a sustainable future for survivors, free of abuse. 2) THRIVE is the Gems...
We coordinate events to support and encourage young men and women who have experienced limb loss and/or limb differences.
The New England Civil War Museum's approach is to go beyond the traditional textbook style interpretation of the American Civil War to present the Civil War from the perspective of the average American during the conflict. This approach is designed to create an emotional connection to the past, and provide...
KKiN provides women and children living in the Narobi slums basic necessities. Such as shelter, food, medical, clothing and education.  By providing basic needs we hope to give dignity back to those so less fortunate.
Rehabilitate and Reintegrate Victims of terror into society using a comprehensive blend of financial assistance , emotional assistance and holistic therapies.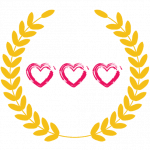 A Cure In Sight™ mission to provide patient services for ocular melanoma eye cancer patients, education and awareness while funding ongoing research.
We help feed the homeless and needy in our community
Cite Soleil is the poorest slum in the Western Hemisphere. The living conditions for the estimated 200 to 400 thousand residents, are deplorable. Barefoot Children play in garbage filled streets which wind through endless rows of shanties created from scraps of tin and cardboard. Pungent odors of burning garbage and...
Don't forget to vote now in our current grants round - $110,000 to the #60 charities with the most votes
---
March 2022 Grants Round - USA and Canadian Winners
Saving Huey Foundation specializes in the rescue and rehabilitation of abused animals. We also run a "Read to the Shelter Animals" reading program at our local shelter.
Little Buckets Farm Sanctuary is a nonprofit vegan sanctuary in Virginia currently caring for over 50 animals, primarily farm animals.  At Little Buckets, we give animals a safe and loving forever home. We rescue primarily farm animals from horses to goats to donkeys to cows who would otherwise have a...
Protect and preserve wolves through science-based education, advocacy, and our participation in the effort to save endangered wolves from extinction.
Our Mission To rescue Great Danes from neglect, abuse, and abandonment while providing medical care and individual rehabilitation through our experienced and loving foster home program until we are able to provide each rescued Dane with a qualified, caring, and permanent home that will ensure a good quality of life...
MISSION: The Red Wolf Coalition advocates for the survival of red wolf populations by teaching about the red wolf and by fostering public involvement in red wolf conservation. Our promise to the red wolf is that we will work to ensure that this iconic species thrives in portions of its historical...
Due to the ongoing effects and uncertainty of the COVID-19 Pandemic, we continue to rely on your VOTES, DONATIONS, and FEATURES here at My Giving Circle to provide much needed life-sustaining revenue for our Animal Care Fund and LIVE Animal Educational Presentations that directly support our Animal Ambassadors. So, we...
We work daily to reach out to decision-makers in Chicago and beyond to end animal cruelty and pass animal protection legislation.
COM ''Chatons Orphelins Montreal'' is a rescue of cats and kittens located in Montreal, Canada.  We are helping cats in needs since 2015.  COM is a NO KILL rescue, we help cats and kittens sick, alone, abandoned, at risk of euthanasia.  WHO WE ARE :)  Everything is 100% voluntary at...
We rescue dogs from impoverished areas of southern Texas, where strays are everywhere and shelters are overrun.