$500,000 for Charities, Not-for-Profits and Community Groups in 2022
In 2022 we're giving $500,000 in Grants to Charities, not-for-profits and community groups.

This Grants Round we're distributing $110,000 to the #60 Charities with the most votes in the following categories:
$14,500 to the Top #10 USA Animal Charities
$7,750 to the Top #10 Canadian Animal Charities
$4,500 to the Top #10 USA and Canada Community Charities
$25,500 to the Top #10 Australian Charities
$16,500 to the Top #10 New Zealand Charities
£14,000 to the Top #10 UK and Irish Charities
Vote and support the charities you love today and help them share in $110,000 in grants on June 30th.
June 2022 Grants Round
Vote once a week and donate to your favorite charity whenever you want - we add an extra vote for every $1, even more for regular giving.

Or chip in a few $'s and MyGivingCircle will feature them to get more votes and supporters.
$50 one-off donation = 50 Votes.
$50 regular giving = 250 votes (50 votes x 5) + 50 extra votes every month.
$20 pay to feature = 2,000 featured views to get more votes and supporters.
UK and Irish Charities Grant is closed.
UK and Irish Grant Prizes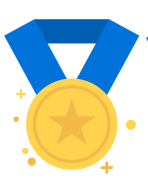 Rescue, Rehabilitate and Rehome spaniels and brittany dogs from abroad and UK

We are Dogs4Rescue the UK's pioneering kennel-free rescue saving dogs in desperate need from the UK and around the world. Last year we purchased our second site, an idyllic 41 acre plot near Accrington, which will become a Sanctuary and Rehabilitation Retreat for the dogs no-one wants. Please vote for...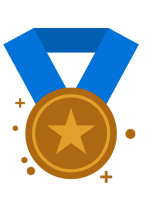 11 years ago NoToDogMeat started a campaign that shocked the world. We exposed the brutal dog meat trade . In 2011 Julia went with local activists to the gruesome Yulin dog meat festival.Over the years we have saved countless little lives.We work throughout Asia on the ground  and have our...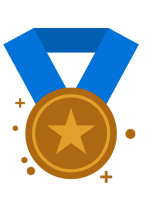 We rescue rehabilitate and rehome spaniel and spaniel crosses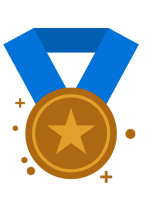 Many Tears is an animal rescue centre that rehomes animals in need and runs community education and friendship groups.
Saving Animals International is fighting animal cruelty by conducting undercover investigations and campaigning to ensure the enforcement of strong animal welfare laws. Together, we can end animal cruelty.

Spaniel Assist Rescue and Rehoming (SARR) is a voluntary, non profit association which was founded by Dawn Clough in July 2015 to rescue abused, stray and vulnerable spaniels, and also to help and advise owners that need to rehome their dogs due to changes in circumstances. We rely on volunteers...

Since 2005 Hope Rescue has been saving the lives of stray, abandoned and unwanted dogs that, through no fault of their own, need a second chance. We commit to take all the stray dogs from six Local Authorities in South Wales irrespective of their age, breed or medical condition which...


Zante Strays is an organization set up in 2013, by a few volunteers in Zakynthos who wanted to help try to tackle the stray animal problem in Greece. Every day more dogs were being dumped on the side of the road, run over and left to die, newborn puppies taken from...
For over 100 years, OneKind has been ending cruelty to animals! OneKind believes that each nonhuman animal matters as an individual, just as each human animal does. An animal's worth is not based on their usefulness to humans.  OneKind has carried out public awareness and educational campaigns, produced scientific research...
Wild at Heart Foundation want to end the suffering of stray dogs all over the world. We believe that each and every rescue dog deserves the chance to live a healthy, happy life, free from the threat of pain, suffering, cruelty or neglect.We are working to compassionately reduce the world's...

4Louis is a UK charity that works across the country to support anyone affected by miscarriage, stillbirth and the death of a baby or child. We also work to improve the care bereaved families receive from health care and other professionals.  4Louis was founded by Louis' family in 2009 who...

We save and transform lives every day and operate one of the largest sanctuaries in the world for street animals.
Invest in ME Research is an independent UK charity finding, facilitating and funding a strategy of biomedical research into Myalgic Encephalomyelitis (ME or ME/CFS), and promoting better education about ME. The charity is run by volunteers with no paid staff. Invest in ME Research is a founder member of the...
Rescue, rehabilitate and release native British Hedgehogs in Cornwall, whilst providing a public advice line and promote education, conservation and awareness of UK wildlife.
We rescue, rehabilitate and rehome huskies & akitas who have been subject to irresponsible ownership, abuse and neglect in Ireland.
Our primary mission at The Red Foundation is to protect the health and well-being of every dog in our care, and this is very important to us. We are also advocates of the breed and take our role as social educators very seriously. After an adoption has taken place, we...
We are a family-run charity based in Horsham, West Sussex. Our future is in the balance.  We are having to relocate due to housing development and desperately need to raise funds to secure our future  Founded around 27 years ago, Holbrook Animal Rescue was set up to help abandoned dogs...

UK registered charity nr 1156400. Helping horses, donkeys and camels in the Pyramid area of Cairo, Egypt.

Dog Desk Animal Action CICDog Desk Animal Action CIC 13111301 is a social enterprise supporting vulnerable dogs & cats & dogs & cats living in poverty & their families. We operate at home & abroad.
Animal Justice Project is a nonprofit organisation dedicated to ending animal exploitation. We believe that non-human animals deserve rights and we aim to bring light to the reality of animal abuse through advocacy, education, outreach, and research by exposing the injustices that take place in society with regards to animals.


Near Kirkcudbright in south west Scotland, the Hospice and Sanctuary is somewhere for companion and farmed animals to live and die in safety, comfort and peace, with respect and dignity. There is another way in life, and in death. 
Don't forget to vote now in our current grants round - $110,000 to the #60 charities with the most votes
---