$500,000 for Charities, Not-for-Profits and Community Groups in 2022
It's GiveBack Weekend and MyGivingCircle will donate $1 for each new person who votes for their favorite charity. The more people who vote, the more we donate until midnight Sunday.

So Vote or Donate today for the charities you love.
---
This round we're giving $60,000 to the #60 Charities with the most votes as follows:
$16,000 to the Top #10 USA Domestic Animal Charities
$9,750 to the Top #10 USA and Canada Charities
$10,750 to the Top #10 Oz Animal and Environment Charities
$10,750 to the Top #10 Oz Community Charities
£7,250 to the Top #10 UK and Ireland Charities
$8,500 to the Top #10 New Zealand Charities
Vote and support the charities you love today and help them share in $60,000 in grants on December 30th.
Dec 22 Grants Round
It's GiveBack Weekend and MyGivingCircle will donate $1 for each new person who votes for their favorite charity. The more people who vote, the more we donate until midnight Sunday.
---
Vote once a week and donate to your favorite charity whenever you want - we add an extra vote for every $1, even more for regular giving.

Or chip in a few $'s and MyGivingCircle will feature them to get more votes and supporters.
$50 one-off donation = 50 Votes.
$50 regular giving = 250 votes (50 votes x 5) + 50 extra votes every month.
$20 pay to feature = 2,000 featured views to get more votes and supporters.
Oz Community Charities Grant is closed.
Oz Community Grant Prizes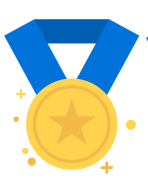 From the most rural and remote communities to the heart of Australia's cities, every child has rights to education and resources to allow them to flourish and grow into the best version of themselves. These are universal rights and are guaranteed by the UN Convention on the Rights of the...
Lifeline is Australia's leading suicide prevention service. We are a national charity providing all Australians experiencing a personal crisis with access to 24-hour crisis support. We are here for you.Lifeline's services are now made possible through the efforts of 1,000 staff and 10,000 volunteers, operating from over 60 locations nationwide....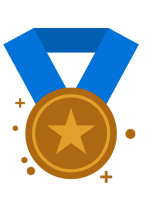 Emerge Australia is the leading charity in Australia offering support, advocacy and information to people affected by Myalgic Encephalomyelitis, commonly known as Chronic Fatigue Syndrome (ME/CFS). Since 1980 we have been working to increase awareness and recognition of this poorly understood and under-researched condition. ME/CFS is a complex, multi-system, neuro-immune...
KYDS provides free, confidential counselling and mental health support and education services for adolescents. Working with young people for the long term, the KYDS team of psychologists help teenagers understand, cope with and effectively manage issues such as bullying, stress, anxiety, relationship breakdowns, grief, loss, depression, self harm and suicidal...
Queensland has well over 11,000 children aged 0 to 17 in crisis or out-of-home care. Many have nothing but the clothes they are wearing when leaving an unsafe situation. 💕 Care Kits for Kids Qld Inc. provides free Care Kits to these vulnerable children finding themselves in crisis or care...
A unique service that provides support, information and assistance to those who are required to travel to Brisbane for medical reasons. Whether it be due to an emergency or a planned trip, I am happy to help. Without the support of the public none of what I do would be...
Emerging from a compassionate action, a Heartprint is that which leaves a positive impression on your heart. As an Australian-based charity dedicated to improving lives and empowering futures in Cambodia, our goal is to leave a generation-spanning heartprint on the individuals of our community in Siem Reap. Our MISSION is...
In L'Arche Australia we want to empower people with intellectual disabilities to make their unique and significant contribution to Australian society. In our Communities life is characterised by friendship and sharing lives between people who live with the experience of disability and others in community. Our focus is on supporting...
We've restored sight to millions of people.
IF YOU CAN'T HEAR, YOU CAN'T LEARNAboriginal children suffer from some of the highest rates of middle ear disease in the world. Earbus Foundation's Vision is that current and future generations of Indigenous children can succeed at school unhindered by the debilitating effects of middle ear disease and its impacts...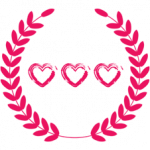 Founded in 1996, Assistance Dogs Australia is the only national charity in Australia to provide internationally accredited assistance dogs across a diverse range of disability needs. To date we have...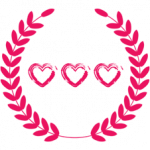 The Black Dog Institute is dedicated to understanding, preventing and treating mental illness. We are about creating a world where mental illness is treated with the same level of concern,...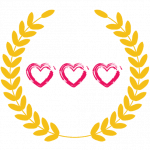 Herd of Hope Limited is the only registered Australian Charity who provide support for transplant recipients and donor families in rural and regional areas. For the best transplant outcomes, Herd of Hope recognises that rural patients need support in both clinical and mental health capacity. Organ donation occurs after an...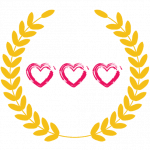 One in 5 people lives with chronic pain, often caught is a cycle or pills, depression and inactivity.   Whether chronic pain is in the back, the jaw, the breast, a joint or elsewhere, and is a result of injury, disease, biology or surgery, all pain resides in the brain. The...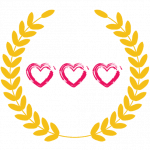 Every 4 minutes, 1 Australian receives a life-altering diagnosis: cancer. In 2022, that's an estimated 151,000 members of our community. Cure Cancer is committed to identifying, assessing, and funding early-career cancer research with the best chance of finding a cure, while providing care and hope for those experiencing it now....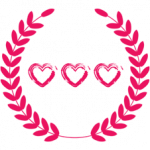 Nobody should ever feel they have to give up medical treatment because of the emotional & financial burden.  A child's day should be filled with joy and laughter, not spending hours traveling long distances to ongoing treatment.  Community Flights provides FREE patient transport (air & ground) for those in need from remote...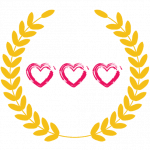 Hope Ministries Int'l is committed to making a difference in the different cities & communities we visit. We run homeless programs, mission trips, training schools, family fun days, outreach meetings & more…we operate completely on generous donations-thankyou  for your support
The ADHD WA mission is to provide support, advocacy and expert information to members, adults, families and people affected by ADHD (Attention Deficit-Hyperactivity Disorder) and related conditions, to advocate on their behalf and to work collaboratively with others to ensure availability of services.We support the ADHD community through highly-professional resources,...
There for people in need. No matter who they are, no matter where they live.Relief in times of crisis, care when it's needed most and commitment when others turn away. With millions of volunteers worldwide and thousands of members, volunteers and supporters across Australia, we can reach people and places...
The FSHD Global Research Foundation is a pure Australian not-for-profit organisation investing 100% of all tax deductible donations funding medical research our award winning structure relies on non tax deductible...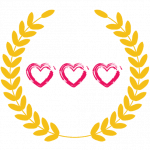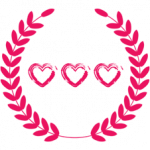 A childhood with cancer should be filled with Joy and Happiness Bravery Box create moments of joy, happiness and distraction for kids with cancer. A childhood with cancer is a childhood that should be filled with fun and laughter. We run fun programs for kids and teens with cancer to...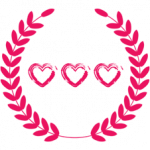 *PLEASE VERIFY YOUR EMAIL FOR THE VOTE TO COUNT*Uni Camp for Kids is WA's oldest registered children's charity, continuing to achieve our aims of providing Camps and Picnics for emotionally, socially, and/or financially underprivileged Perth Children since 1936. We run day-long Picnics, and week-long Summer Camps that are provided completely...
The Australian Childhood Foundation is an independent, national non-profit organisation committed to the prevention of child abuse and reducing the harm it causes to children, families and the community. Our mission is to keep children safe and give them a life free from trauma and violence.
Don't forget to vote now in our current grants round - we're giving $60,000 to the #60 Charities with the most votes