$500,000 for Charities, Not-for-Profits and Community Groups in 2022
In 2022 we're giving $500,000 in Grants to Charities, not-for-profits and community groups.

This Grants Round we're distributing $75,000 to the #30 Charities with the most votes in the following categories:
$20,500 to the Top #10 USA and Canadian Charities
$30,000 to the Top #10 Australia and NZ Charities
£8,250 to the Top #10 UK and Irish Charities
Vote and support the charities you love today and help them share in $75,000 in grants on September 30th.
Sept 2022 Grants Round
Vote once a week and donate to your favourite charity whenever you want - we add an extra vote for every $1, even more for regular giving.

Or chip in a few $'s and MyGivingCircle will feature them to get more votes and supporters.
$50 one-off donation = 50 Votes.
$50 regular giving = 250 votes (50 votes x 5) + 50 extra votes every month.
$20 pay to feature = 2,000 featured views to get more votes and supporters.
Grants round is closed.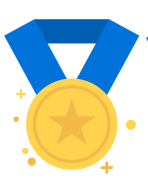 We are a sanctuary for feral/under socialized cats. We accept them in from expert trappers, animal controls, and other rescues. We attempt to rehabilitate them and hope to one day adopt them out to a forever family. 
Rocking R Ranch and Rescue is a nonprofit focused on providing care for equine in need of a last chance.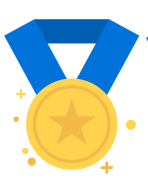 UK registered charity nr 1156400. Helping horses, donkeys and camels in the Pyramid area of Cairo, Egypt.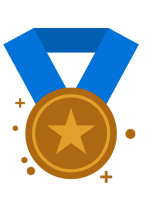 We are a 501c3 non-profit charity dedicated to rescuing, rehabilitating and rehoming purebred German Shepherd dogs when they have no one else to turn to.  The number of purebred shepherds in shelters is shocking, and our volunteers work tirelessly to create fresh new starts for forgotten dogs.  Each year, we...
The Devoted Barn is located on a large 54 acre sanctuary farm in Oakland county. We take in animals of all kinds from law enforcement, cruelty, neglect, and large scale...
Saving Huey Foundation specializes in the rescue and rehabilitation of abused animals. We also run a "Read to the Shelter Animals" reading program at our local shelter.
For over 100 years, OneKind has been ending cruelty to animals! OneKind believes that each nonhuman animal matters as an individual, just as each human animal does. An animal's worth is not based on their usefulness to humans.  OneKind has carried out public awareness and educational campaigns, produced scientific research...

Provide permanent sanctuary for abandoned, neglected and abused chihuahuas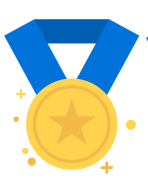 Domestic Animal Rescue and Education Inc (D.A.R.E) is a 100% no kill rescue. One of the only ones in the country! This means we will never euthanize an animal due to finance, behaviour, age or medical ailments if a treatment is available. We are unique because though we try and save...

We rescue dogs from impoverished areas of southern Texas, where strays are everywhere and shelters are overrun.
We work daily to reach out to decision-makers in Chicago and beyond to end animal cruelty and pass animal protection legislation.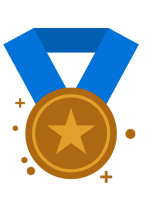 11 years ago NoToDogMeat started a campaign that shocked the world. We exposed the brutal dog meat trade . In 2011 Julia went with local activists to the gruesome Yulin dog meat festival.Over the years we have saved countless little lives.We work throughout Asia on the ground  and have our...
Little Buckets Farm Sanctuary is a nonprofit vegan sanctuary in Virginia currently caring for over 50 animals, primarily farm animals.  At Little Buckets, we give animals a safe and loving forever home. We rescue primarily farm animals from horses to goats to donkeys to cows who would otherwise have a...
Pumpkin's Acres Rabbit Rescue is dedicated to caring for unwanted and neglected rabbits and finding them forever homes, while educating people on the importance of proper rabbit care. We are a no-kill rescue and take in many sick, injured and special needs rabbits. 100% of donations go towards their veterinary...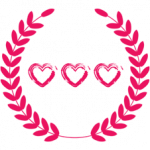 COM ''Chatons Orphelins Montreal'' is a rescue of cats and kittens located in Montreal, Canada.  We are helping cats in needs since 2015.  COM is a NO KILL rescue, we help cats and kittens sick, alone, abandoned, at risk of euthanasia.  WHO WE ARE :)  Everything is 100% voluntary at...
Action for Dolphins is working to bring an end to dolphin hunting and captivity using a combination of strategic litigation and political activism. In 2015 we launched ground-breaking legal action that stopped 62 aquariums purchasing dolphins from the gruesome Taiji hunts. Now we need to raise urgent funds to launch...

Rescue, Rehabilitate and Rehome spaniels and brittany dogs from abroad and UK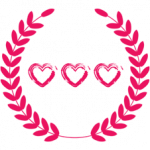 The NhRP work to secure fundamental rights for nonhuman animals through litigation, legislation, and education.
Invest in ME Research is an independent UK charity finding, facilitating and funding a strategy of biomedical research into Myalgic Encephalomyelitis (ME or ME/CFS), and promoting better education about ME. The charity is run by volunteers with no paid staff. Invest in ME Research is a founder member of the...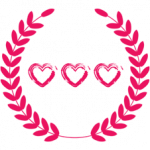 Our Mission To rescue Great Danes from neglect, abuse, and abandonment while providing medical care and individual rehabilitation through our experienced and loving foster home program until we are able to provide each rescued Dane with a qualified, caring, and permanent home that will ensure a good quality of life...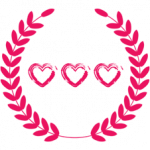 We are a boots on the ground grass roots rescue 501 C3, organization located in Rolla, ND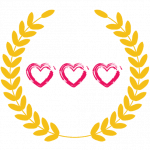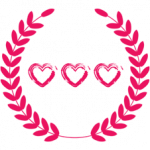 Rabbit Rescue Inc. is a no kill rescue, that has been helping save rabbits for over 2 decades! We spay and neuter each rabbit that comes into our care and provide all medical treatment they may need. We often help "last chance" animals, which means ones that have no other...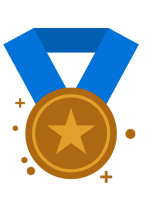 We look after and support local animals and people in need.