$500,000 for Charities, Not-for-Profits and Community Groups in 2022
In 2022 we're giving $500,000 in Grants to Charities, not-for-profits and community groups.

This Grants Round we're distributing $110,000 to the #60 Charities with the most votes in the following categories:
$14,500 to the Top #10 USA Animal Charities
$7,750 to the Top #10 Canadian Animal Charities
$4,500 to the Top #10 USA and Canada Community Charities
$25,500 to the Top #10 Australian Charities
$16,500 to the Top #10 New Zealand Charities
£14,000 to the Top #10 UK and Irish Charities
Vote and support the charities you love today and help them share in $110,000 in grants on June 30th.
June 2022 Grants Round
Vote once a week and donate to your favorite charity whenever you want - we add an extra vote for every $1, even more for regular giving.

Or chip in a few $'s and MyGivingCircle will feature them to get more votes and supporters.
$50 one-off donation = 50 Votes.
$50 regular giving = 250 votes (50 votes x 5) + 50 extra votes every month.
$20 pay to feature = 2,000 featured views to get more votes and supporters.
Grants round is closed.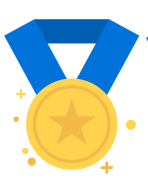 Provide permanent sanctuary for abandoned, neglected and abused chihuahuas

Founded in 1997, Return to Freedom cares for more than 450 displaced wild horses and burros at our American Wild Horse Sanctuary, while also advocating on the national stage for wild horses still running free on public lands. RTF is built on four pillars—Sanctuary, Advocacy, Education and Conservation. Through these...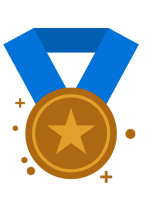 Saving Huey Foundation specializes in the rescue and rehabilitation of abused animals. We also run a "Read to the Shelter Animals" reading program at our local shelter.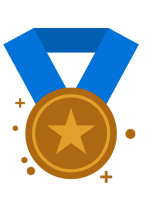 We are a boots on the ground grass roots rescue 501 C3, organization located in Rolla, ND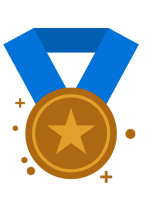 Immediate Covid_19 crises relief for Thailand's starving elephants; as well as, elephant conservation and to work in collaboration with elephant owners and their local communities in finding a more harmonious and peaceful coexistence with the gentle giants and enabling the mahouts (caretakers) to earn a decent living to support their...

We are working every day to raise awareness globally through educational outreach. Every dog rescued becomes a living, breathing ambassador for a sustainable, cruelty free world.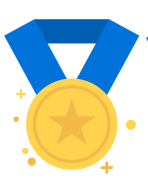 Rescue, Rehabilitate and Rehome spaniels and brittany dogs from abroad and UK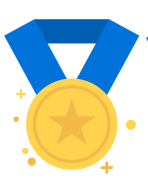 we are a dog rescue, taking in mostly dogs with behavior issues and senior dogs, we are 100% no kill, we will provide the medical help needed to each of the dogs in our rescue, even after they are adopted if adopters need our help we are there always for...

We are Dogs4Rescue the UK's pioneering kennel-free rescue saving dogs in desperate need from the UK and around the world. Last year we purchased our second site, an idyllic 41 acre plot near Accrington, which will become a Sanctuary and Rehabilitation Retreat for the dogs no-one wants. Please vote for...
Our organization will issue tax receipts for donations in Canada - Vote for free or make a $20 donation to support us!The Aristopaws is a 100% no kill rescue. Our mission is to handle severe medical or surgical cases that other shelters can't care for. After the dogs and cats under our care are...
Our Mission is to improve the quality of life for wolves and wolf dogs through Rescue, Sanctuary, and Education.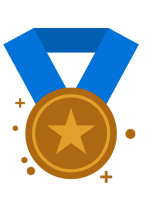 11 years ago NoToDogMeat started a campaign that shocked the world. We exposed the brutal dog meat trade . In 2011 Julia went with local activists to the gruesome Yulin dog meat festival.Over the years we have saved countless little lives.We work throughout Asia on the ground  and have our...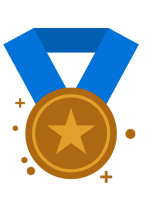 We rescue rehabilitate and rehome spaniel and spaniel crosses
Due to the ongoing effects and uncertainty of the COVID-19 Pandemic, we continue to rely on your VOTES, DONATIONS, and FEATURES here at My Giving Circle to provide much needed life-sustaining revenue for our Animal Care Fund and LIVE Animal Educational Presentations that directly support our Animal Ambassadors. So, we...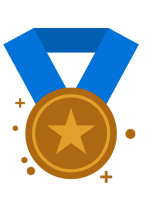 COM ''Chatons Orphelins Montreal'' is a rescue of cats and kittens located in Montreal, Canada.  We are helping cats in needs since 2015.  COM is a NO KILL rescue, we help cats and kittens sick, alone, abandoned, at risk of euthanasia.  WHO WE ARE :)  Everything is 100% voluntary at...
We are a dog rescue saving one dog at a time while bringing awareness to the stray overpopulation problem in Houston. We focus on the dogs that are medically critical and/or injured. We take the dogs that nobody else is willing to take. We take the dogs that others would...
The NhRP work to secure fundamental rights for nonhuman animals through litigation, legislation, and education.
The Devoted Barn is located on a large 54 acre sanctuary farm in Oakland county. We take in animals of all kinds from law enforcement, cruelty, neglect, and large scale...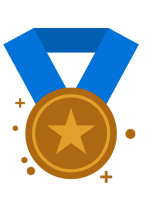 Many Tears is an animal rescue centre that rehomes animals in need and runs community education and friendship groups.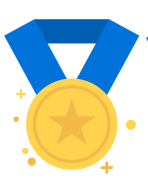 We are a small non-for profit start-up with a dedicated team of volunteers that perform around the clock care for puppies who are born with a cleft palate.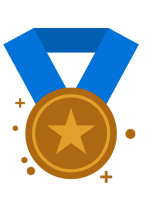 RedHead Strays will issue tax receipts for donations in Canada if we have your contact information - Vote for free or make a donation to support our work (which also buys votes!). Contact info can be emailed to
[email protected]
if we don't already have your information. RedHead Strays rescues and...

We are a non-profit 501(c)3 registered in the state of California. We help rescue, rehabilitate and rehome dogs and cats from abuse and neglect, particularly from the illegal meat trade, in Harbin and the surrounding areas (in North-East China). We work on building knowledge and education in the local communities,...
Rescue abused, abandoned and neglected farmed animals and provide medical care, food, love and a forever home at FFAS
Don't forget to vote now in our current grants round - $110,000 to the #60 charities with the most votes
---