$500,000 for Charities, Not-for-Profits and Community Groups in 2022
In 2022 we're giving $500,000 in Grants to Charities, not-for-profits and community groups.

This Grants Round we're distributing $110,000 to the #60 Charities with the most votes in the following categories:
$14,500 to the Top #10 USA Animal Charities
$7,750 to the Top #10 Canadian Animal Charities
$4,500 to the Top #10 USA and Canada Community Charities
$25,500 to the Top #10 Australian Charities
$16,500 to the Top #10 New Zealand Charities
£14,000 to the Top #10 UK and Irish Charities
Vote and support the charities you love today and help them share in $110,000 in grants on June 30th.
June 2022 Grants Round
Vote once a week and donate to your favorite charity whenever you want - we add an extra vote for every $1, even more for regular giving.

Or chip in a few $'s and MyGivingCircle will feature them to get more votes and supporters.
$50 one-off donation = 50 Votes.
$50 regular giving = 250 votes (50 votes x 5) + 50 extra votes every month.
$20 pay to feature = 2,000 featured views to get more votes and supporters.
Australian Charities Grant is closed.
Australian Grant Prizes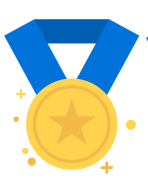 We are a small non-for profit start-up with a dedicated team of volunteers that perform around the clock care for puppies who are born with a cleft palate.
Foster, care for and rehome dogs and cats surrendered to us or rescued from pounds in Victoria.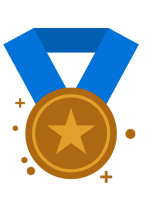 KKR Inc rescues kitties from pounds, shelters, colonies & the streets or who have been dumped- many suffering life-threatening injuries.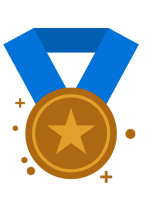 Save death row dogs from all around NSW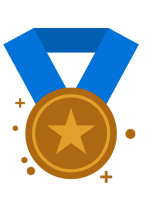 *PLEASE VERIFY YOUR EMAIL FOR THE VOTE TO COUNT*Uni Camp for Kids is WA's oldest registered children's charity, continuing to achieve our aims of providing Camps and Picnics for emotionally, socially, and/or financially underprivileged Perth Children since 1936. We run day-long Picnics, and week-long Summer Camps that are provided completely...
We look after and support local animals and people in need.

The Black Dog Institute is dedicated to understanding, preventing and treating mental illness. We are about creating a world where mental illness is treated with the same level of concern,...
A unique service that provides support, information and assistance to those who are required to travel to Brisbane for medical reasons. Whether it be due to an emergency or a planned trip, I am happy to help. Without the support of the public none of what I do would be...
Cat Haven is Western Australia's largest stray cat shelter, rescuing nearly 8,500 cats a year, and rehoming nearly 6,500.
In L'Arche Australia we want to empower people with intellectual disabilities to make their unique and significant contribution to Australian society. In our Communities life is characterised by friendship and sharing lives between people who live with the experience of disability and others in community. In 2022 our focus is...
Emerge Australia is the leading charity in Australia offering support, advocacy and information to people affected by Myalgic Encephalomyelitis, commonly known as Chronic Fatigue Syndrome (ME/CFS). Since 1980 we have been working to increase awareness and recognition of this poorly understood and under-researched condition. ME/CFS is a complex, multi-system, neuro-immune...
Action for Dolphins is working to bring an end to dolphin hunting and captivity using a combination of strategic litigation and political activism. In 2015 we launched ground-breaking legal action that stopped 62 aquariums purchasing dolphins from the gruesome Taiji hunts. Now we need to raise urgent funds to launch...

Founded in 1996, Assistance Dogs Australia is the only national charity in Australia to provide internationally accredited assistance dogs across a diverse range of disability needs. To date we have...

Rabbit Run-Away is a volunteer run registered animal shelter that cares for abandoned and abused pet rabbits

WE ARE A FIRST NATIONS COMMUNITY DEVELOPMENT AND RESEARCH ORGANISATION. We promote the skills, talents and cultural strength of our people, and facilitate activities where they lead positive changes for...
We improve the quality of life of those suffering with GBS.

Lifeline is Australia's leading suicide prevention service. We are a national charity providing all Australians experiencing a personal crisis with access to 24-hour crisis support. We are here for you.Lifeline's services are now made possible through the efforts of 1,000 staff and 10,000 volunteers, operating from over 60 locations nationwide....

We've restored sight to millions of people.
We rescue, rehabilitate and release kangaroos and wallabies. We don't turn away the injured or poorly if they want to live.

Australian Rotary Health provides funding for research into a variety of health areas, with a strong focus on mental health.

We are World Animal Protection We end the needless suffering of animals We influence decision makers to put animals on the global agenda We help the world see how important...

Guide Dogs NSW/ACT is the state and territory-based branch of Guide Dogs Australia. We deliver essential services to children, teenagers, adults, and older Australians with low vision or blindness in NSW/ACT.  Our mission is to assist people with low vision or blindness regain the freedom and independence to move safely and...

Since 2009 we have developed a reputation as an ethical breed specific Organisation within the animal welfare community and continue to build positive relationships founded on open and respectful communication...
Deedlebug is a registered charity in Perth, Australia, which is dedicated to rescuing, rehabilitating and rehoming cats and kittens in need. The rescue is run by a team of experienced and committed volunteers and is funded wholly through donations.Deedlebug assists with cats and kittens who are lost, stray, abandoned, at...
We are a compassionate charitable organisation providing a range of services to QAS families who have suffered the loss of a loved one, ensuring they are supported in times of need.In the event that a member of our ambulance family passes away, QAS Legacy Scheme is there to help the spouse...
Don't forget to vote now in our current grants round - $110,000 to the #60 charities with the most votes
---