$500,000 for Charities, Not-for-Profits and Community Groups in 2022
It's GiveBack Weekend and MyGivingCircle will donate $1 for each new person who votes for their favorite charity. The more people who vote, the more we donate until midnight Sunday.

So Vote or Donate today for the charities you love.
---
This round we're giving $60,000 to the #60 Charities with the most votes as follows:
$16,000 to the Top #10 USA Domestic Animal Charities
$9,750 to the Top #10 USA and Canada Charities
$10,750 to the Top #10 Oz Animal and Environment Charities
$10,750 to the Top #10 Oz Community Charities
£7,250 to the Top #10 UK and Ireland Charities
$8,500 to the Top #10 New Zealand Charities
Vote and support the charities you love today and help them share in $60,000 in grants on December 30th.
Dec 22 Grants Round
It's GiveBack Weekend and MyGivingCircle will donate $1 for each new person who votes for their favorite charity. The more people who vote, the more we donate until midnight Sunday.
---
Vote once a week and donate to your favorite charity whenever you want - we add an extra vote for every $1, even more for regular giving.

Or chip in a few $'s and MyGivingCircle will feature them to get more votes and supporters.
$50 one-off donation = 50 Votes.
$50 regular giving = 250 votes (50 votes x 5) + 50 extra votes every month.
$20 pay to feature = 2,000 featured views to get more votes and supporters.
USA and Canada Charities Grant is closed.
USA and Canada Grant Prizes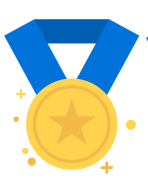 COM ''Chatons Orphelins Montreal'' is a rescue of cats and kittens located in Montreal, Canada.  We are helping cats in needs since 2015.  COM is a NO KILL rescue, we help cats and kittens sick, alone, abandoned, at risk of euthanasia.  WHO WE ARE :)  Everything is 100% voluntary at...
Pumpkin's Acres Rabbit Rescue is dedicated to caring for unwanted and neglected rabbits and finding them forever homes, while educating people on the importance of proper rabbit care. We are a no-kill rescue and take in many sick, injured and special needs rabbits. 100% of donations go towards their veterinary...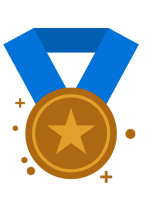 Immediate Covid_19 crises relief for Thailand's starving elephants; as well as, elephant conservation and to work in collaboration with elephant owners and their local communities in finding a more harmonious and peaceful coexistence with the gentle giants and enabling the mahouts (caretakers) to earn a decent living to support their...
Due to the ongoing effects and uncertainty of the COVID-19 Pandemic, we continue to rely on your VOTES, DONATIONS, and FEATURES here at My Giving Circle to provide much needed life-sustaining revenue for our Animal Care Fund and LIVE Animal Educational Presentations that directly support our Animal Ambassadors. So, we...
The NhRP work to secure fundamental rights for nonhuman animals through litigation, legislation, and education.
Founded in 1997, Return to Freedom cares for more than 450 displaced wild horses and burros at our American Wild Horse Sanctuary, while also advocating on the national stage for wild horses still running free on public lands. RTF is built on four pillars—Sanctuary, Advocacy, Education and Conservation. Through these...
RedHead Strays will issue tax receipts for donations in Canada if we have your contact information - Vote for free or make a donation to support our work (which also buys votes!). Contact info can be emailed to
[email protected]
if we don't already have your information. RedHead Strays rescues and...
Rabbit Rescue Inc. is a no kill rescue, that has been helping save rabbits for over 2 decades! We spay and neuter each rabbit that comes into our care and provide all medical treatment they may need. We often help "last chance" animals, which means ones that have no other...
Little Buckets Farm Sanctuary is a nonprofit vegan sanctuary in Virginia currently caring for over 50 animals, primarily farm animals.  At Little Buckets, we give animals a safe and loving forever home. We rescue primarily farm animals from horses to goats to donkeys to cows who would otherwise have a...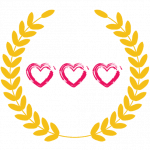 I'm Kim, and I run a unique, home-based wildlife rescue and sanctuary, specializing in foxes. I provide a forever home to displaced, captive-bred foxes, and raise orphaned, wild-born foxes for eventual release back into nature. ❤️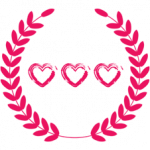 Protect and preserve wolves through science-based education, advocacy, and our participation in the effort to save endangered wolves from extinction.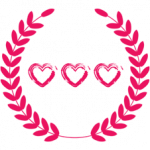 Our Mission is to improve the quality of life for wolves and wolf dogs through Rescue, Sanctuary, and Education.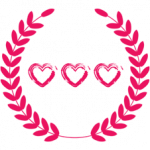 we are a dog rescue, taking in mostly dogs with behavior issues and senior dogs, we are 100% no kill, we will provide the medical help needed to each of the dogs in our rescue, even after they are adopted if adopters need our help we are there always for...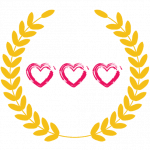 Tiny but Mighty Kitten Rescue is a registered charity organization that is committed to saving orphaned kittens and providing a safe space for pregnant cats to give birth and raise their last litter of kittens. We ensure that each cat and kitten receives full vet care and forever homes.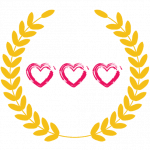 Stone Valleys Ray of Hope provides a Ray of Hope to equines in need. We actually have multiple levels of our rescue. We work with the Arabian Auction and Feedlot rescue team. In 2021 we saved 726 Arabians in danger for a total of 3629 since the group started. The...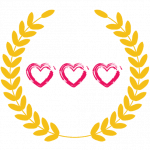 NWT SPCA is the largest SPCA in the Northwest Territories and is located in Yellowknife, the Territory's capital. We are a volunteer-based organization striving to protect and enhance the quality of life for all domestic animals in the Northwest Territories. Focusing on the health and well being of the domestic...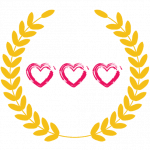 We are a non profit, State and Federally licensed rehabilitation facility for wildlife. We take in all indigenous species of wildlife for NE Oklahoma and have been operating since 1996. We intake more than 3000 orphaned and injured wild animals each year of every species and every situation. We turn...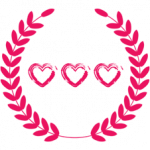 Healing Animal SCARS specializes in the rescue and Rehabilitation of feral or Community cats. Since our Inception in May 2006, we have rescued over 2,000 cats and helped and shared Resources with many other rescue groups. Annually we spend over $50,000 at the veterinarians. Unfortunately due to Covid-19 all of our...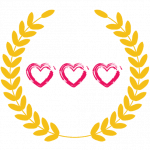 BHSR has saved and rehomed over 10,000 equines to date and currently care for 62 horses at varying stages of rehabilitation and healing which will be adopted to new homes. However, 28 of those are forever sanctuary residents who cannot be adopted due to being senior or have ongoing health...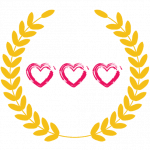 Protect Animals Worldwide rescues donkeys from being kidnapped in Brazil and sold off to China to be slaughtered for their skins. Donkey skins are needed to make a gelatin product called ejiao. Ejiao has been used as a traditional Chinese medicine for thousands of years. Our area is extremely poor,...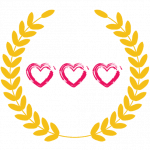 Predators of the Heart (POTH) is a wildlife sanctuary and education and conservation non-profit organization located in Anacortes, Washington. Our mission is to educate children and adults about wildlife in an effort to build a culture of respect and compassion towards wild animals and the environment. We aim to communicate...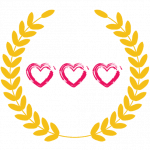 Big Run Wolf Ranch is a non-profit wildlife education facility that specialises in educating the public about a variety of wildlife. It is our hope to reconnect people back to nature. By understanding the importance of our wildlife, our goal is to have people learn to co-exist with our wild...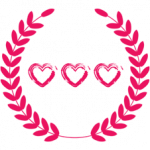 Palomacy saves lost, injured at-risk domestic pigeons & doves with rescue, vet care, advocacy, foster & forever homes.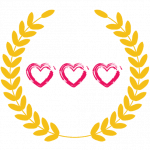 We are the only 501(c)3 non profit rescue in RI to focus exclusively on rescuing, rehabilitating, and re-homing exotic birds to qualified homes.
Don't forget to vote now in our current grants round - we're giving $60,000 to the #60 Charities with the most votes