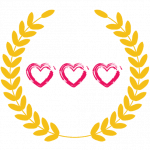 1000+ Votes Charity 2022
In advance-THANK YOU FOR YOUR VOTE!! We promise to help make a difference!DIBS Rescue is a Canadian based rescue, working to change the lives of mexi-mutts in need! In Mexico, dogs aren't always cherished as they are in Canada and it's DIBS goal to help show these dogs their best lives! For the current pups in need, we find them homes (over 1000 dogs so far!). To change the future, we help sponsor spay/neuter clinics. To fix a dog, it's approximately $26 per surgery. Winning this grant will allow us to spay/neuter 100 animals! Without being fixed, life on the street can be very aggressive, the dogs can contract cancer and they do procreate. One unspayed dog or cat, can result in 60,000 offspring in just 6 years. (Surreal, yet true!)DIBS finds homes for 200 dogs a year: sadly, there is no way that we can find homes for 60,000. It is important to get to the root of the problem and help get dogs fixed. A spayed/neutered dog - whether it be on the streets or in a home - has a brighter future. Did you know that only 1 in 10 dogs in the world gets a home. This means 9 out of 10 dogs are homeless, die on the street, or in shelters. To get to the root of the problem, we want to host and fund spay/neuter clinics in order to give today's dogs a better life, and ensure future animals have a chance that is a lot better than 1 in 10.Thank you for your support. xoxo
Website
Facebook
Twitter
Instagram
DIBS Rescue is in position #4 in the Canadian Animal Grant category
This grants round closes June 30th and MyGivingCircle will give $115,000 to #60 charities, including #10 grants for Canadian Animal charities.
Vote once a week and donate to DIBS Rescue whenever you want - we add an extra vote for every $1, even more for regular giving.
Or chip in a few $'s and MyGivingCircle will feature DIBS Rescue to get them more votes and supporters.
$50 one-off donation = 50 Votes.
$50 regular giving = 250 votes (50 votes x 5) + 50 extra votes every month.
$20 pay to feature = 2,000 featured views to get more votes and supporters.
Canadian Animal Charities Grant is closed.
Canadian Animal Grant Prizes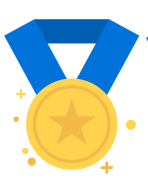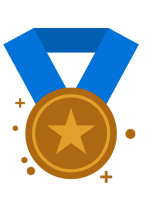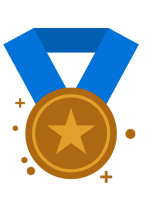 In advance-THANK YOU FOR YOUR VOTE!! We promise to help make a difference!DIBS Rescue is a Canadian based rescue, working to change the lives of mexi-mutts in need! In Mexico, dogs aren't always cherished as they are in Canada and it's DIBS goal to help show these dogs their best...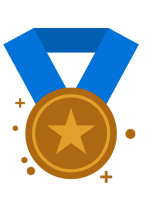 3,044

2,721

2,582

2,446

2,343

1,825

1,689

1,627

1,389

Don't forget to vote now in our current grants round - $115,000 to the #60 charities with the most votes
---