$500,000 for Charities, Not-for-Profits and Community Groups in 2022
It's GiveBack Weekend and MyGivingCircle will donate $1 for each new person who votes for their favorite charity. The more people who vote, the more we donate until midnight Sunday.

So Vote or Donate today for the charities you love.
---
This round we're giving $60,000 to the #60 Charities with the most votes as follows:
$16,000 to the Top #10 USA Domestic Animal Charities
$9,750 to the Top #10 USA and Canada Charities
$10,750 to the Top #10 Oz Animal and Environment Charities
$10,750 to the Top #10 Oz Community Charities
£7,250 to the Top #10 UK and Ireland Charities
$8,500 to the Top #10 New Zealand Charities
Vote and support the charities you love today and help them share in $60,000 in grants on December 30th.
Dec 22 Grants Round
It's GiveBack Weekend and MyGivingCircle will donate $1 for each new person who votes for their favorite charity. The more people who vote, the more we donate until midnight Sunday.
---
Vote once a week and donate to your favorite charity whenever you want - we add an extra vote for every $1, even more for regular giving.

Or chip in a few $'s and MyGivingCircle will feature them to get more votes and supporters.
$50 one-off donation = 50 Votes.
$50 regular giving = 250 votes (50 votes x 5) + 50 extra votes every month.
$20 pay to feature = 2,000 featured views to get more votes and supporters.
USA Domestic Animal Charities Grant is closed.
USA Domestic Animal Grant Prizes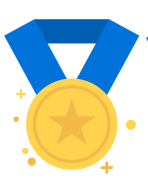 Kabul Small Animal Rescue is a veterinary clinic and animal shelter in Afghanistan working to help animals in need. KSAR provides routine care for owned animals as well as medical care and shelter to injured and orphaned street animals. We also find loving homes for homeless pets by providing adoption...
We focus on helping senior dogs and special needs dogs but our mission is to save as many animals in need as possible and hopefully change lives for the better by making a positive impact in our community one rescue dog at a time 🙌🏻🐾 We promote the wellbeing of...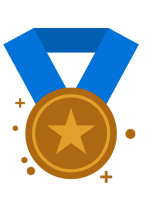 Our Mission To rescue Great Danes from neglect, abuse, and abandonment while providing medical care and individual rehabilitation through our experienced and loving foster home program until we are able to provide each rescued Dane with a qualified, caring, and permanent home that will ensure a good quality of life...
We are a boots on the ground grass roots rescue 501 C3, organization located in Rolla, ND
Saving Huey Foundation specializes in the rescue and rehabilitation of abused animals. We also run a "Read to the Shelter Animals" reading program at our local shelter.
Provide permanent sanctuary for abandoned, neglected and abused chihuahuas
We rescue dogs from impoverished areas of southern Texas, where strays are everywhere and shelters are overrun.
Our vision: fewer cats in our community, fewer cats entering our shelters, fewer kittens born only to suffer and die. Our path toward that vision: spaying or neutering every community cat we can because when we spay one, we save hundreds. With your support, we have altered more than 41,000...
We are a sanctuary for feral/under socialized cats. We accept them in from expert trappers, animal controls, and other rescues. We attempt to rehabilitate them and hope to one day adopt them out to a forever family.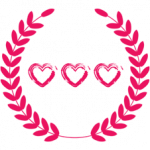 We are working every day to raise awareness globally through educational outreach. Every dog rescued becomes a living, breathing ambassador for a sustainable, cruelty free world.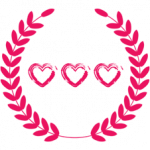 Blind Cat Rescue is a life time care sanctuary for blind, FIV & Leukemia positive cats We started in 2004 to answer the need for blind cats to provide sanctuary...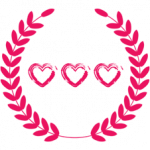 Rocking R Ranch and Rescue is a nonprofit focused on providing care for equine in need of a last chance.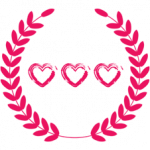 Speranza Animal Rescue is a non-profit, 100% volunteer run rescue, rehabilitation center and sanctuary committed to saving the most abused and neglected animals with the goal of finding loving homes for as many of them as possible. Speranza is located on a 17.5 acre farm in Mechanicsburg, Pennsylvania which provides...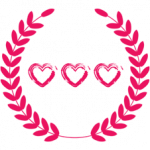 The Devoted Barn is an animal rescue, rehabilitation and adoption farm located on 54 acres. The barn has rescued animals from many different places such as Michigan, California, Florida, Oklahoma, Texas, Ohio and even Thailand. We have rescued over 5400 animals who were stabbed, shot, intentionally starved, or confiscated from...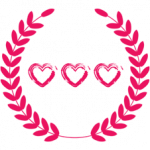 We work daily to reach out to decision-makers in Chicago and beyond to end animal cruelty and pass animal protection legislation.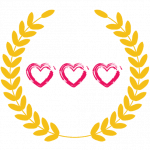 Florida Parrot Rescue works throughout the entire state of Florida, and is a 501c3 non-profit, all volunteer run, avian rescue dedicated to the rescue, rehabilitation, and placement of companion parrots. We understand that all parrot owners love their birds, and that finding a new home for their birds is used...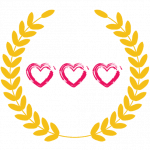 Peace Love and Poms Rescue is dedicated to saving Pomeranians and other small breed dogs from abuse, neglect and abandonment. Our rescue is a safe haven for any small dog in need. We envision a world where every dog has a safe and loving home. Our amazing and dedicated volunteers...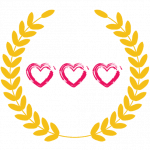 We are a non-profit 501(c)3 registered in the state of California. We help rescue, rehabilitate and rehome dogs and cats from abuse and neglect, particularly from the illegal meat trade, in Harbin and the surrounding areas (in North-East China). We work on building knowledge and education in the local communities,...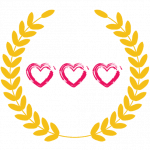 The primary mission of Puppy Rescue Mission is to assist military men and women to bring home their companion animals they have bonded with while deployed on foreign soil.Since our inception in 2010, we have rescued thousands of our service members' dogs and cats from over 50 countries worldwide, including...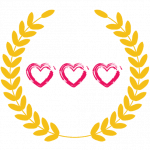 We are an animal welfare group. We save dogs from being euthanized in shelters across three counties. We do this via our foster programs and community outreach with the goal...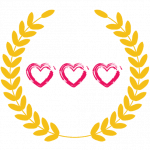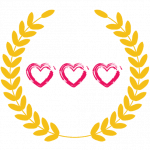 Soul Dog is a 501 (c)(3) nonprofit animal rescue organization founded with the mission to spay/neuter and protect animals. Soul Dog is proactive in animal welfare, advancing the need for spaying and neutering our pets to reduce overpopulation. We travel to rural communities on Native American reservations, where spaying and...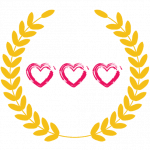 Joshua's House for Golden Retriever Rescue is an All Volunteer 501(c)3 non profit dog rescue group. We are based in Citrus County Florida. We are a dedicated group of Dog Lovers who find Forever Homes for Stray, Abused or Abandoned Golden Retrievers or Golden Mixes. We have no Age Limits,...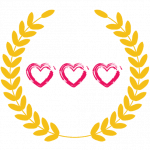 Whispering Willows focuses on end of life and hospice care for senior dogs age 12+. We are a cage free life time hospice sanctuary.
Don't forget to vote now in our current grants round - we're giving $60,000 to the #60 Charities with the most votes