$500,000 for Charities, Not-for-Profits and Community Groups in 2022
It's GiveBack Weekend and MyGivingCircle will donate $1 for each new person who votes for their favorite charity. The more people who vote, the more we donate until midnight Sunday.

So Vote or Donate today for the charities you love.
---
This round we're giving $60,000 to the #60 Charities with the most votes as follows:
$16,000 to the Top #10 USA Domestic Animal Charities
$9,750 to the Top #10 USA and Canada Charities
$10,750 to the Top #10 Oz Animal and Environment Charities
$10,750 to the Top #10 Oz Community Charities
£7,250 to the Top #10 UK and Ireland Charities
$8,500 to the Top #10 New Zealand Charities
Vote and support the charities you love today and help them share in $60,000 in grants on December 30th.
Dec 22 Grants Round
It's GiveBack Weekend and MyGivingCircle will donate $1 for each new person who votes for their favorite charity. The more people who vote, the more we donate until midnight Sunday.
---
Vote once a week and donate to your favorite charity whenever you want - we add an extra vote for every $1, even more for regular giving.

Or chip in a few $'s and MyGivingCircle will feature them to get more votes and supporters.
$50 one-off donation = 50 Votes.
$50 regular giving = 250 votes (50 votes x 5) + 50 extra votes every month.
$20 pay to feature = 2,000 featured views to get more votes and supporters.
Grants round is closed.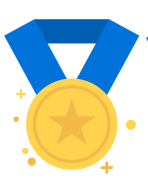 Kabul Small Animal Rescue is a veterinary clinic and animal shelter in Afghanistan working to help animals in need. KSAR provides routine care for owned animals as well as medical care and shelter to injured and orphaned street animals. We also find loving homes for homeless pets by providing adoption...
We focus on helping senior dogs and special needs dogs but our mission is to save as many animals in need as possible and hopefully change lives for the better by making a positive impact in our community one rescue dog at a time 🙌🏻🐾 We promote the wellbeing of...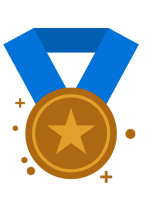 Our Mission To rescue Great Danes from neglect, abuse, and abandonment while providing medical care and individual rehabilitation through our experienced and loving foster home program until we are able to provide each rescued Dane with a qualified, caring, and permanent home that will ensure a good quality of life...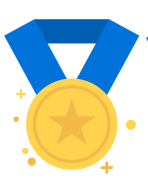 COM ''Chatons Orphelins Montreal'' is a rescue of cats and kittens located in Montreal, Canada.  We are helping cats in needs since 2015.  COM is a NO KILL rescue, we help cats and kittens sick, alone, abandoned, at risk of euthanasia.  WHO WE ARE :)  Everything is 100% voluntary at...

We are a boots on the ground grass roots rescue 501 C3, organization located in Rolla, ND
Saving Huey Foundation specializes in the rescue and rehabilitation of abused animals. We also run a "Read to the Shelter Animals" reading program at our local shelter.
Pumpkin's Acres Rabbit Rescue is dedicated to caring for unwanted and neglected rabbits and finding them forever homes, while educating people on the importance of proper rabbit care. We are a no-kill rescue and take in many sick, injured and special needs rabbits. 100% of donations go towards their veterinary...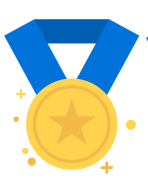 We are a team of like-minded individuals who volunteer our spare time to strive to make a difference to the lives of street cats. Birmingham/Wolverhampton, UK. We have homed 400 cats in 2020 alone. With 104 cats in care and 20 fosters- we constantly need support. We have a vegan...
Provide permanent sanctuary for abandoned, neglected and abused chihuahuas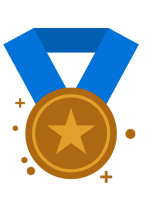 Immediate Covid_19 crises relief for Thailand's starving elephants; as well as, elephant conservation and to work in collaboration with elephant owners and their local communities in finding a more harmonious and peaceful coexistence with the gentle giants and enabling the mahouts (caretakers) to earn a decent living to support their...

Rescue, Rehabilitate and Rehome spaniels and brittany dogs from abroad and UK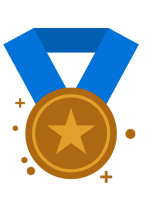 We are Dogs4Rescue the UK's pioneering kennel-free rescue saving dogs in desperate need from the UK and around the world. Last year we purchased our second site, an idyllic 41 acre plot near Accrington, which will become a Sanctuary and Rehabilitation Retreat for the dogs no-one wants. Please vote for...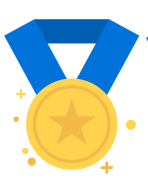 From the most rural and remote communities to the heart of Australia's cities, every child has rights to education and resources to allow them to flourish and grow into the best version of themselves. These are universal rights and are guaranteed by the UN Convention on the Rights of the...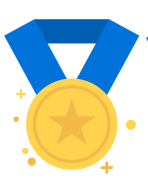 We protect dolphins and small whales through high impact advocacy and strategic litigation. From September through to March every year, fishermen herd terrified pods of dolphins into a narrow cove in Taiji, Japan - killing and capturing thousands of innocent dolphins. The first week of the latest season took the lives of...

We rescue dogs from impoverished areas of southern Texas, where strays are everywhere and shelters are overrun.
Due to the ongoing effects and uncertainty of the COVID-19 Pandemic, we continue to rely on your VOTES, DONATIONS, and FEATURES here at My Giving Circle to provide much needed life-sustaining revenue for our Animal Care Fund and LIVE Animal Educational Presentations that directly support our Animal Ambassadors. So, we...
Our vision: fewer cats in our community, fewer cats entering our shelters, fewer kittens born only to suffer and die. Our path toward that vision: spaying or neutering every community cat we can because when we spay one, we save hundreds. With your support, we have altered more than 41,000...
The NhRP work to secure fundamental rights for nonhuman animals through litigation, legislation, and education.

We are a sanctuary for feral/under socialized cats. We accept them in from expert trappers, animal controls, and other rescues. We attempt to rehabilitate them and hope to one day adopt them out to a forever family. 

We rescue rehabilitate and rehome spaniel and spaniel crosses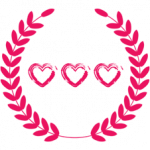 We are working every day to raise awareness globally through educational outreach. Every dog rescued becomes a living, breathing ambassador for a sustainable, cruelty free world.

Founded in 1997, Return to Freedom cares for more than 450 displaced wild horses and burros at our American Wild Horse Sanctuary, while also advocating on the national stage for wild horses still running free on public lands. RTF is built on four pillars—Sanctuary, Advocacy, Education and Conservation. Through these...
RedHead Strays will issue tax receipts for donations in Canada if we have your contact information - Vote for free or make a donation to support our work (which also buys votes!). Contact info can be emailed to
[email protected]
if we don't already have your information. RedHead Strays rescues and...
Domestic Animal Rescue and Education Inc (D.A.R.E) is a 100% no kill rescue. One of the only ones in the country! This means we will never euthanize an animal due to finance, behaviour, age or medical ailments if a treatment is available. We are unique because though we try and save...
Don't forget to vote now in our current grants round - we're giving $60,000 to the #60 Charities with the most votes