Due to the ongoing effects and uncertainty of COVID-19 Pandemic, we continue to rely on your VOTES, DONATIONS and SUPPORT.
The dogs PTSD Dogs Australia rescue find themselves abandoned and homeless placed into uninviting cold metal cages and kept in foreign environments that are noisy, scary and completely unfamiliar to any home environment.
This is the reality for these dogs, through no fault of their own, find themselves on death row and in pounds and shelters, hoping and needing a second chance at life.
Dogs are "man's best friend" and yet they are far from considered equals. Humans purchase them, surrender them, and treat them however they see fit. Regrettably, humans often treat them as a commodity.
Dogs, just like us, have a heart, they are sentient beings, with great empathy.
Dogs, experience similar emotions to us including fear, frustration, anxiety, joy, love, trust and respect. PTSD Dogs Australia is answering the call, fighting the good fight on the front lines of the abandoned dogs and leading the way in training rescue dogs to become Psychiatric PTSD Assistance Dogs instead of utilising industry standard puppy breeding programs therefore reducing euthanasia rates and long waits for a Psychiatric PTSD Assistance Dog.
A registered public benevolent institution and endorsed by the ATO item one section 30.15 of the income tax assessment act 1997, we have been on the ground since 2018, rescuing dogs directly from death row pounds and shelters, establishing critical alliances and partnering with council pounds and shelters. 20 Dogs and Handlers have been paired in this period and more to come.
When we arrive on the scene our rescue dogs are without a voice, they are vulnerable, even display caution and distrust. All from different experiences, similar correlations can be drawn for our Veterans who tell us we are their last hope. Every single brave survivor is cared for as if they were the only one. Our dogs receive medical treatment, rehabilitation, and in-home care in a sanctuary of love, where they can rebuild confidence and skills to see them become the best version of themselves. Then go onto help save a Veteran or First Responder clinically diagnosed with Post-Traumatic Stress Disorder.
Vision - Every Rescue Dog can save a human, equally every human can save a rescue dog!
PTSD DOGS AUSTRALIA – RESCUING DOGS WHO RESCUE VETERANS & FIRST RESPONDERS
Website
Facebook
Instagram
We add Votes for every $ you Donate
Every $1 you donate to PTSD Dogs Australia Ltd gets them 1 vote toward winning their grant category!
PTSD Dogs Australia Ltd is in position #62 in the Australian Grant category
This grants round closes June 30th and MyGivingCircle will give $110,000 to #60 charities, including #10 grants for Australian charities.
Vote once a week and donate to PTSD Dogs Australia Ltd whenever you want - we add an extra vote for every $1, even more for regular giving.
Or chip in a few $'s and MyGivingCircle will feature PTSD Dogs Australia Ltd to get them more votes and supporters.
$50 one-off donation = 50 Votes.
$50 regular giving = 250 votes (50 votes x 5) + 50 extra votes every month.
$20 pay to feature = 2,000 featured views to get more votes and supporters.
Australian Charities Grant is closed.
Australian Grant Prizes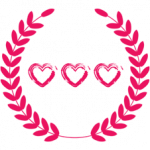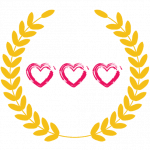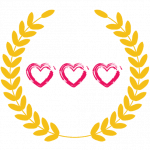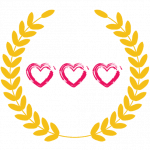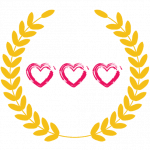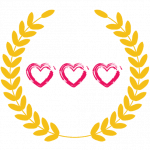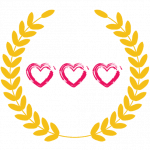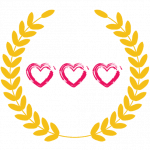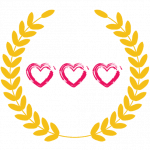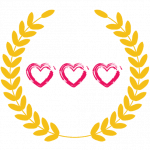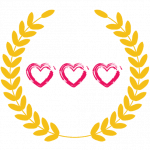 Don't forget to vote now in our current grants round - $110,000 to the #60 charities with the most votes
---
March 2022 Grants Round - USA and Canadian Winners
Saving Huey Foundation specializes in the rescue and rehabilitation of abused animals. We also run a "Read to the Shelter Animals" reading program at our local shelter.
Little Buckets Farm Sanctuary is a nonprofit vegan sanctuary in Virginia currently caring for over 50 animals, primarily farm animals.  At Little Buckets, we give animals a safe and loving forever home. We rescue primarily farm animals from horses to goats to donkeys to cows who would otherwise have a...
Protect and preserve wolves through science-based education, advocacy, and our participation in the effort to save endangered wolves from extinction.
Our Mission To rescue Great Danes from neglect, abuse, and abandonment while providing medical care and individual rehabilitation through our experienced and loving foster home program until we are able to provide each rescued Dane with a qualified, caring, and permanent home that will ensure a good quality of life...
MISSION: The Red Wolf Coalition advocates for the survival of red wolf populations by teaching about the red wolf and by fostering public involvement in red wolf conservation. Our promise to the red wolf is that we will work to ensure that this iconic species thrives in portions of its historical...
Due to the ongoing effects and uncertainty of the COVID-19 Pandemic, we continue to rely on your VOTES, DONATIONS, and FEATURES here at My Giving Circle to provide much needed life-sustaining revenue for our Animal Care Fund and LIVE Animal Educational Presentations that directly support our Animal Ambassadors. So, we...
We work daily to reach out to decision-makers in Chicago and beyond to end animal cruelty and pass animal protection legislation.
COM ''Chatons Orphelins Montreal'' is a rescue of cats and kittens located in Montreal, Canada.  We are helping cats in needs since 2015.  COM is a NO KILL rescue, we help cats and kittens sick, alone, abandoned, at risk of euthanasia.  WHO WE ARE :)  Everything is 100% voluntary at...
We rescue dogs from impoverished areas of southern Texas, where strays are everywhere and shelters are overrun.