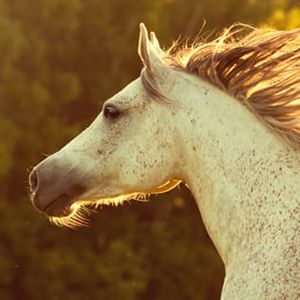 At Freedom's Gate we rescue horses at risk of slaughter, abuse and neglect. We are an SPCA certified facility. When a horse comes into care it is given time to decompress then assessed for heath and temperament. Many of the horses that come into care are totally unhandled and require many hours of work before even being able to touch them or get a halter on. It is very important to be able to handle each horse to properly assess and care for them. Many of the horses that come to the rescue are underweight and/or sick and have feet in terrible condition. We take in a lot of pregnant mares as well. This year we have had 6 babies born at the rescue and as many more either come in or be born from mares that were adopted out before birth. Hay is our biggest expense. We spend approximately $20,000/ year on hay alone. This doesn't include any other feed, supplements, dewormers or medications. Vet bills are also a huge expense. It is impossible to predict how much we will spend from month to month on vet visits. The medical needs of some of our horses are extensive. Some other expenses we incur each month are hoof care, property maintenance, manure removal and truck and trailer maintenance to be able to transport horses and hay. This year has been exceptionally challenging for us and other rescues to raise the necessary funds to keep us going. We have been unable to hold in person fundraisers and the large community events that generally bring in a large source on fundraising income, such as The Salmon Arm Fair, Roots and Blues Festival and the Mane Event,have been canceled. We need your support now more than ever to keep saving horses!
We add Feature Views for every $ you pay.
Every $1 you chip in to feature Freedom's Gate Equine rescue gets them featured 100 times to help them get more votes and supporters.
USA and Canadian Charities Leaderboard
Closing in 1d 23h 10m 31s