SCN2A is a gene that when mutated or deleted, is a leading cause of infantile seizures, autism spectrum disorder, and intellectual disability. It was once thought to be so rare, it was not even worthy of naming as a syndrome so patients suffering from changes in the gene are told they have an SCN2A-related disorder. Science has come a long way and they are now predicting that approximately 1/ 10,000 people have this disorder, most remain undiagnosed due to lack of access to proper genetic testing. Many children with this disorder do not survive childhood and if they do, they live a life of complete dependence with multiple medical complexities.
The FamilieSCN2A Foundation is a registered 501(c)(3) organization created by parents of children diagnosed with an SCN2A-related disorder. Our vision is to find effective treatments and a cure for SCN2A related disorders. Our mission is to improve the lives of those affected by SCN2A related disorders through research, public awareness, family support and patient advocacy. To accomplish our vision and mission, we coordinate and collaborate with the global scientific community to understand the function of the SCN2A gene in order to develop effective treatments and a cure for SCN2A disorders. We increase medical community and public awareness of the complexity and potential severity of SCN2A disorders. We provide educational and emotional support for those affected by SCN2A disorders. And of course, we raise money to fund our goals. In 2020, in the midst of a global pandemic, we are celebrated our 5th birthday as an official non profit. The online support group was launched in 2013 and grew quickly. Today we have over 700 families from around the globe and many more members that follow us through newsletters and emails who are not on social media.
We consider ourselves stewards to our community and each BOD and volunteer works incredibly hard to meet the Foundation's goals. The FamilieSCN2A Foundation holds itself to standards above and beyond the obligations set forth by the governing agencies. When we were organizing, it was critical to each of us to build a foundation that was strong and could sustain us for the long run. We developed values and live by these not only in our professional work, but also in our personal lives. We rely heavily on one another and work closely as a team. As the community has grown, so has our team to include not only family members, but also professionals who lend an outside perspective. This growth has been the instrumental in taking our work to the next phase as we lead our community through clinical trials. Our strategic planning has set the roadmap to success however we have vowed to stay nimble so we can pivot when necessary like this year during the pandemic.
We believe in a CURE for our children and all those to come. We can't do it without your support.
Website
Facebook
Twitter
Instagram
We add Votes for every $ you Donate
Every $1 you donate to FamilieSCN2A Foundation gets them 1 vote toward winning their grant category!
FamilieSCN2A Foundation is in position #1143 in the USA and Canadian Grant category
This grants round closes September 30th and MyGivingCircle will give $75,000 to #30 charities, including #10 grants for USA and Canadian charities.
Vote once a week and donate to FamilieSCN2A Foundation whenever you want - we add an extra vote for every $1, even more for regular giving.
Or chip in a few $'s and MyGivingCircle will feature FamilieSCN2A Foundation to get them more votes and supporters.
$50 one-off donation = 50 Votes.
$50 regular giving = 250 votes (50 votes x 5) + 50 extra votes every month.
$20 pay to feature = 2,000 featured views to get more votes and supporters.
USA and Canadian Charities Grant is closed.
USA and Canadian Grant Prizes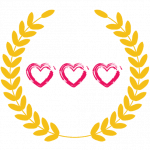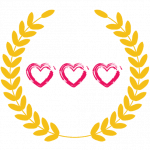 Don't forget to vote now in our current grants round - $75,000 to the #30 charities with the most votes
---
June 2022 Grants Round - USA Animal Winners
Provide permanent sanctuary for abandoned, neglected and abused chihuahuas
Saving Huey Foundation specializes in the rescue and rehabilitation of abused animals. We also run a "Read to the Shelter Animals" reading program at our local shelter.
We are a boots on the ground grass roots rescue 501 C3, organization located in Rolla, ND
Founded in 1997, Return to Freedom cares for more than 450 displaced wild horses and burros at our American Wild Horse Sanctuary, while also advocating on the national stage for wild horses still running free on public lands. RTF is built on four pillars—Sanctuary, Advocacy, Education and Conservation. Through these...
Immediate Covid_19 crises relief for Thailand's starving elephants; as well as, elephant conservation and to work in collaboration with elephant owners and their local communities in finding a more harmonious and peaceful coexistence with the gentle giants and enabling the mahouts (caretakers) to earn a decent living to support their...
We are working every day to raise awareness globally through educational outreach. Every dog rescued becomes a living, breathing ambassador for a sustainable, cruelty free world.
Our Mission is to improve the quality of life for wolves and wolf dogs through Rescue, Sanctuary, and Education.
Due to the ongoing effects and uncertainty of the COVID-19 Pandemic, we continue to rely on your VOTES, DONATIONS, and FEATURES here at My Giving Circle to provide much needed life-sustaining revenue for our Animal Care Fund and LIVE Animal Educational Presentations that directly support our Animal Ambassadors. So, we...
We work daily to reach out to decision-makers in Chicago and beyond to end animal cruelty and pass animal protection legislation.