$500,000 for Charities, Not-for-Profits and Community Groups this year
This round we're giving $50,000 to the #20 Charities with the most votes as follows:
$27,000 to the Top #10 All Charities
$34,000 to the Top #10 Australia and New Zealand Charities
Vote and support the charities you love today and help them share in $50,000 in grants on June 30th.
June 2023 Grants Round
Vote once a week and donate to your favorite charity whenever you want - we add an extra vote for every $1, even more for regular giving.

Or chip in a few $'s and MyGivingCircle will feature them to get more votes and supporters.
$50 one-off donation = 50 Votes.
$50 regular giving = 250 votes (50 votes x 5) + 50 extra votes every month.
$20 pay to feature = 2,000 featured views to get more votes and supporters.
Grants round is closed.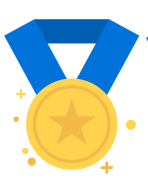 HAPPY NEW YEAR 2023! As we move into this New Year, we continue to rely on your VOTES, DONATIONS, and FEATURES here at My Giving Circle to provide much needed life-sustaining revenue for our Animal Care Fund and LIVE Animal Educational Presentations that directly support our Animal Ambassadors. So, we...
Saving Huey Foundation specializes in the rescue and rehabilitation of abused animals. We also run a "Read to the Shelter Animals" reading program at our local shelter.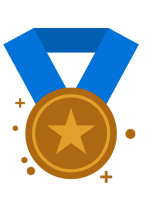 Immediate Covid_19 crises relief for Thailand's starving elephants; as well as, elephant conservation and to work in collaboration with elephant owners and their local communities in finding a more harmonious and peaceful coexistence with the gentle giants and enabling the mahouts (caretakers) to earn a decent living to support their...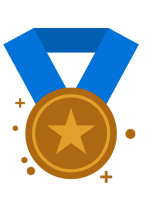 We work daily to reach out to decision-makers in Chicago and beyond to end animal cruelty and pass animal protection legislation.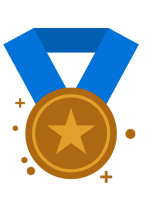 We are a boots on the ground grass roots rescue 501 C3, organization located in Rolla, ND
RedHead Strays will issue tax receipts for donations in Canada if we have your contact information - Vote for free or make a donation to support our work (which also buys votes!). Contact info can be emailed to
[email protected]
if we don't already have your information. RedHead Strays rescues and...

We are a sanctuary for feral/under socialized cats. We accept them in from expert trappers, animal controls, and other rescues. We attempt to rehabilitate them and hope to one day adopt them out to a forever family. 
Provide permanent sanctuary for abandoned, neglected and abused chihuahuas

The Devoted Barn is an animal rescue, rehabilitation and adoption farm located on 54 acres in Holly, Michigan. The barn has rescued animals from many different places such as Michigan, California, Florida, Oklahoma, Texas, Ohio and even Thailand. We have rescued over 5400 animals who were stabbed, shot, intentionally starved,...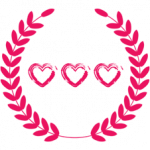 Speranza Animal Rescue is a non-profit, 100% volunteer run rescue, rehabilitation center and sanctuary committed to saving the most abused and neglected animals with the goal of finding loving homes for as many of them as possible. Speranza is located on a 17.5 acre farm in Mechanicsburg, Pennsylvania which provides...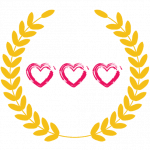 Home to Big Mack the Belgian draft horse who has captured a lot of hearts with his love for life despite all that he's been dealt. We are a non-profit, non funded equine rescue, sanctuary and rehabilitation. We've rescued horses from kill pens that were discarded due to being overworked,...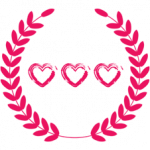 We are a 501c3 non-profit charity dedicated to rescuing, rehabilitating and rehoming purebred German Shepherd dogs when they have no one else to turn to.  The number of purebred shepherds in shelters is shocking, and our volunteers work tirelessly to create fresh new starts for forgotten dogs.  Each year, we...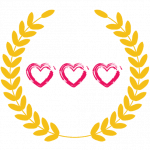 Predators of the Heart (POTH) is a wildlife sanctuary and education and conservation non-profit organization located in Anacortes, Washington. Our mission is to educate children and adults about wildlife in an effort to build a culture of respect and compassion towards wild animals and the environment. We aim to communicate...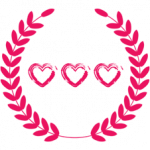 We rescue dogs from impoverished areas of southern Texas, where strays are everywhere and shelters are overrun.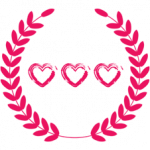 Our Mission To rescue Great Danes from neglect, abuse, and abandonment while providing medical care and individual rehabilitation through our experienced and loving foster home program until we are able to provide each rescued Dane with a qualified, caring, and permanent home that will ensure a good quality of life...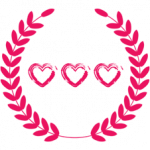 We focus on helping senior dogs and special needs dogs but our mission is to save as many animals in need as possible and hopefully change lives for the better by making a positive impact in our community one rescue dog at a time 🙌🏻🐾 We promote the wellbeing of...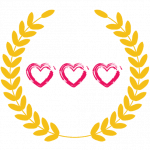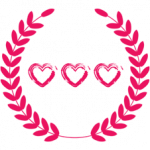 We are the leading non-profit patient advocacy organization, dedicated to improving the lives of children, adults and families affected by SYNGAP1. Our international outreach for Syngap children gathers critical information needed to drive research towards more immediate therapeutic solutions. Our goal is to improve the quality of life for people...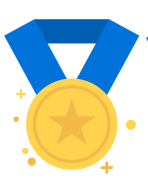 Take action make a difference  with your vote. The abuse, neglect & trauma that's happening to our children needs to stop now!!It's best to intervene between 3 & 11 not catch them at the bottom of the cliff.  Treatment will more than likely promote a smooth transition by a child through...
In L'Arche Australia we want to empower people with intellectual disabilities to make their unique and significant contribution to Australian society. In our Communities life is characterised by friendship and sharing lives between people who live with the experience of disability and others in community. Our focus is on supporting...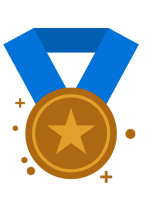 KYDS provides free, confidential counselling and mental health support services for young people up to the age of 19 across Northern Sydney. Each year we deliver around 6000 sessions without the need for a Medicare card, GP referral or mental health plan. All of this ensures young people can access...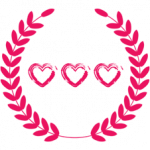 More than 43,000 cats spayed or neutered. What does that mean? Hundreds of thousands of kittens never born to suffer. Hundreds of thousands of kittens and cats never needing to be rescued from peril. Hundreds of thousands fewer kittens and cats needing to be managed in our community.Our vision: fewer...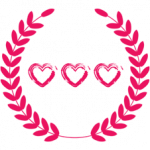 We rescue, rehabilitate and rehome huskies & akitas who have been subject to irresponsible ownership, abuse and neglect in Ireland.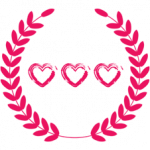 Near Kirkcudbright in south west Scotland, the Hospice and Sanctuary is somewhere for companion and farmed animals to live and die in safety, comfort and peace, with respect and dignity. There is another way in life, and in death. 
Don't forget to vote now in our current grants round - we're giving $50,000 to the #20 Charities with the most votes